Now that we know who the 22 players are that will represent the Sharks in the final, let's take a few minutes to also remember those players who won't be pulling on the jersey in the final, but have nevertheless been a BIG part of the Sharks' success this season.
Rugby is a team game – more importantly, these days, it's a squad game and part of the reason that the Sharks have been successful so far in this Currie Cup is that they've had a strong squad of guys pushing each other hard for a place in the match day 22 each week. So here's our tribute and our thank you to all of those guys below who won't be wearing jerseys or tracksuits on Saturday, but have been a big part of this great season all the same. For some of them, this is sadly a farewell too.
Pat Cilliers. Pat started 9 games in total for the Sharks this season and was on the bench on one other occasion. He shouldered a huge work load while Beast Mtawarira was unavailable, culminating in a dominant scrumming performance against the much-fancied Free State front row in the second leg which was instrumental in a famous victory. Pat will, unfortunately, be continuing his career with the Lions next year. So long, Pat… we appreciate all you've done and will miss you greatly!
Wiehahn Herbst. Young Wiehahn stood tall as the Sharks starting tighthead prop on 7 occasions this season and never took a single step backwards in all that time, regardless of the opposition he faced. On the bench a further three times, he was an invaluable member of the squad and always pushed Eugene van Staden and Jannie du Plessis hard. This mature young man continues to grow and will be a vital part of the Sharks engine room in years to come.
Kyle Cooper. The fiery young hooker came on for the Sharks 8 times, when Bismarck du Plessis was out of the reckoning due to injury and national call-ups. He added a huge amount with his physical presence and intensity and was one of the find of the early Currie Cup season. Despite some audacious poaching from Western Province, Cooper will continue his career with the Sharks in 2011, where he will look to play a big role in the team's ongoing success.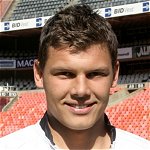 Gerhard Mostert. Big Mossie sat out virtually all of the Super 14 season – and most of the Currie Cup, with a shoulder injury. He started twice right towards the end of the competition – against the Leopards and Western Province – and was something of a surprise omission for the knockout stages, with young Anton Bresler preferred. Mostert will look to get back to full fitness and add a huge amount to the Sharks Super 15 campaign next year.
Ross Skeate. Skeato was coming along nicely and just starting to get going properly when a freak training-room injury put paid to his season. He represented the Sharks on 6 occasions in the Currie Cup, starting twice. He's another who will be working flat-out to get back to fitness in time to make a big impact in the Super 15.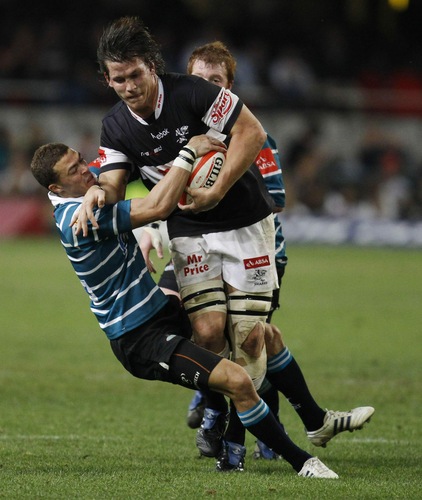 Mike Rhodes. Mike has done a great job filling in as a substitute wrecking ball at key stages in the Currie Cup, particularly when Jean Deysel and Willem Alberts have been unavailable. He started 5 times and was on the bench on 6 other occasions – his ability to cover both the second and back rows making him a valuable member of the squad. Mike will also be playing for the Lions in 2011 and we'd like to wish him all the best for the future.
Skholiwe Ndlovu. It's been another season of limited opportunities for the likeable Northwood flanker. Skollie benched for the Sharks four times this season and always gave a good account of himself. Our understanding is that he won't be continuing with his professional rugby career in 2011 and will rather focus on the business world. Good luck, Skols… wherever your road takes you.
Jean Deysel. It was a season of heartbreak for Wolla, who was so hoping to continue where he left off after a great 2009 that saw him rewarded with a test cap on the end of year tour. He only lasted about 25 minutes in total this Currie Cup, making a big impact off the bench against Free State, before suffering a season-ending knee injury in the opening minutes of the Lions game thereafter. He will continue his rehabilitation and be back with a bang during the 2011 Super 15.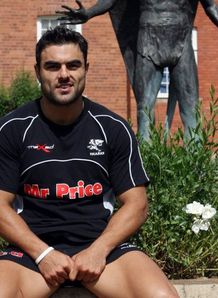 Monty Dumond. Monty has been a regular Sharks stalwart over the last few seasons and 2010 was no different, with Monty adding his experience off the bench 6 times this season, starting twice. Frustrated with a lack of regular starting opportunities, though, the 28-year-old left to join the EP Kings halfway through the season and looks likely to continue his rugby career down there in 2011. Good luck, Monty!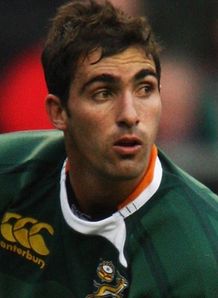 Ruan Pienaar. Ruan only made one appearance for the Sharks this Currie Cup, coming off the bench as a substitute after Steve Meyer injured himself against the Cheetahs in the fourth round. His contribution was not set to last, though, as he too limped off with a shoulder injury. Pienaar has now joined up with Ulster and is doing his new team proud. We'll miss you, Pines!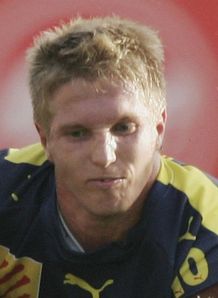 Steve Meyer. Meyer's Sharks comeback unfortunately only lasted 3.5 games, before an ACL injury against the Cheetahs put him out of all rugby for at least a year. In the time he was with the team, though, he brought some much-needed solidity to the flyhalf position and it's such a shame he couldn't have continued and become the Sharks legend he so longed to be. Good luck, Steve and we hope to see you again soon.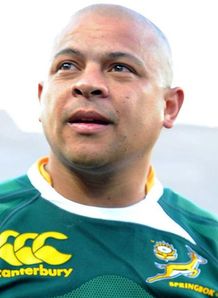 Adi Jacobs. Adi only played a few minutes of the campaign, as a replacement against Western Province at Newlands. In his time on the field, he scored a great try and he will add a much-needed attacking spark to the Sharks outside back division in next year's Super 15.
Luzuko Vulindlu. After spending a while on the sidelines due to injury and loss of form, Zuks came back with a bang towards the latter stages of the Currie Cup, making two very encouraging appearances off the bench and looking full of running. He will add much-needed depth at outside centre and wing in the Super 15.
JP Pietersen. The popular Bok winger put in four big performances for the Sharks on return from injury, before disappearing into the murky world of the Bok Tri-Nations group and subsequent "conditioning program". Unfortunately for the Sharks, the Boks conditioned him so well that they broke his hamstring and he unfortunately only lasted about 20 minutes of the semi-final against the Bulls before a recurrence of that injury put paid to his season. Polla will be back with a vengeance in 2011.
Tweet