Sharks fullback Riaan Viljoen arrived back from tour just in the nick of time, it seems, with wife Nicola safely delivering their third son, Jayden, this morning.
Smiling father Riaan – known as "Tjop" to friends and team mates – confirmed Jayden's birth a few minutes ago, tweeting "Welcome Jayden. God has blessed us with a perfect baby".
With a great try on Friday and a new son on Monday, let#s hope Riaan's run of good luck will come in threes, with a great win over the Bulls this weekend to completel the set.
Congrats to the Viljoen family from all of us at Sharksworld.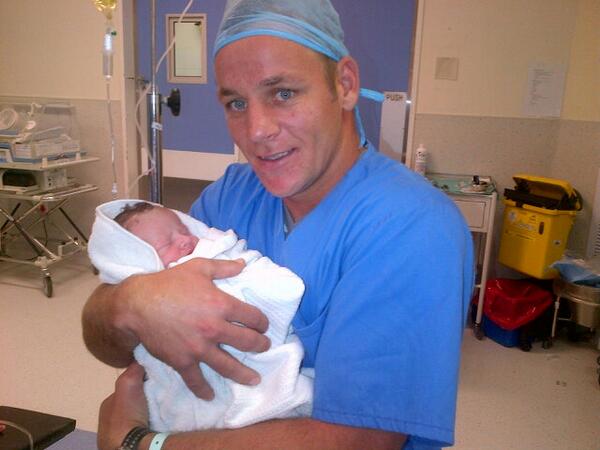 Tweet