With the last game of the 2013 Super Rugby campaign over with for the Sharks, the boys are off on a well-deserved 'Tour' of Mozambique.
The boys will be soaking up the Mozam winter sun for the next 3 days and getting in some much needed R&R before returning for the Currie Cup season that kicks off with a home game for the Sharks against the Griquas, as well as a few of the Springboks prepping for the Rugby Championship.
Let's hope the down time heals aching bodies, rests minds to help lift the trophies!
Have Fun Boys
Hoff Playing DJ (photo Courtesy of @timmy_Whitehead)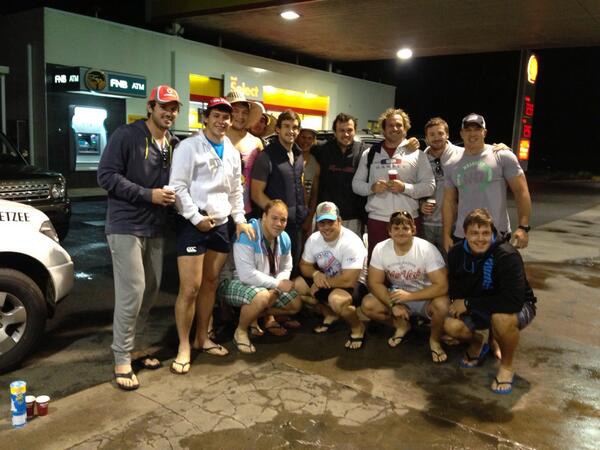 Group shot (Photo Courtesy of @thekcooper)
Tweet