The new Sharks jersey is finally here!
The Sharks have decided to go against the trend of innovative, creative and outrageous ideas for their rugby jersey and stick with a simple and more traditional black and white design for their home and away jersey.
I am personally a little underwhelmed, although I am on board with a more basic design. I don't particularly like the grey shade of the home jersey and therefore prefer the away jersey and I also don't like the diagonal lines. I don't mind the "pinstripes", but I think I would have liked it more if they made the stripes vertical, but that's just my opinion.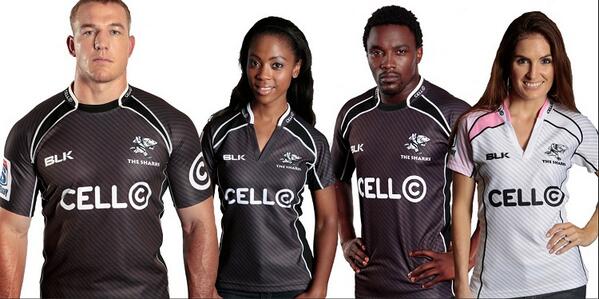 It's a fresh new start for the Sharks with a fresh new jersey, no frills, no fuss. Maybe that's exactly what we need to finally get our hands on that trophy.
Tweet