There was a nice post-tour surprise waiting for four of our Sharks boys this week, courtesy of some amazing sponsored vehicles from Audi Centre Durban.
Stephan Lewies, Tera Mtembu and Lwazi Mvovo each bagged an awesome Audi A4, in red, grey and white respectively, while S'bura Sithole drove away in a red Audi A3 Sportback.
Now, this was all just adding further gravy, because all four of the men in question were also involved (to some degree at least) in Heyneke Meyer's Sringbok training camp this week, as a further reward for a great tour.
Here are some snaps, courtesy of Audi Centre Durban (@AudiCentreDbn)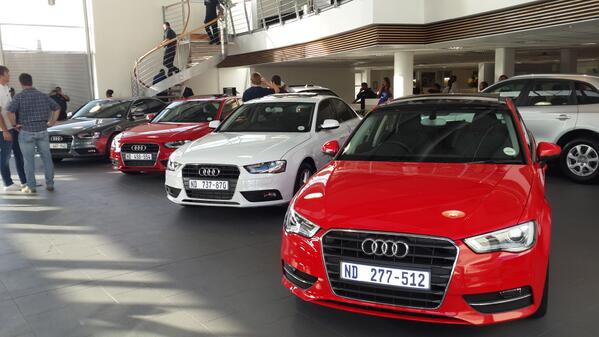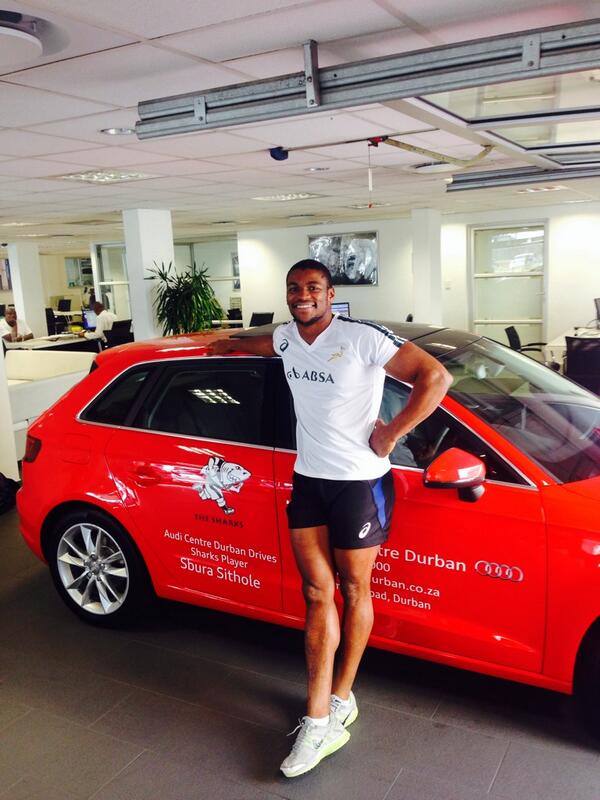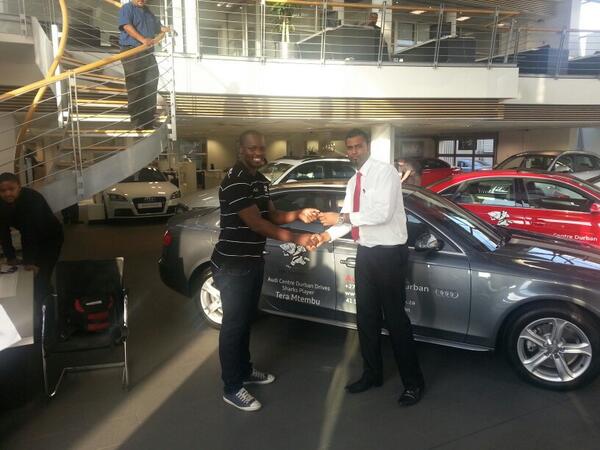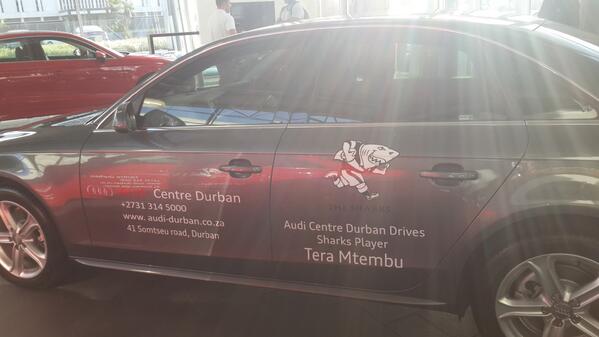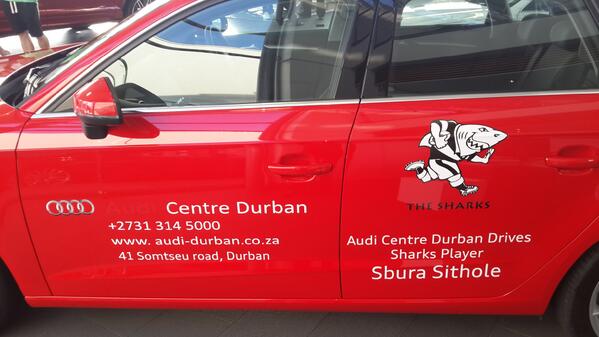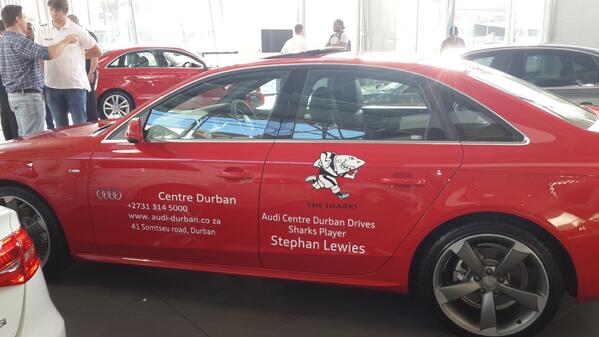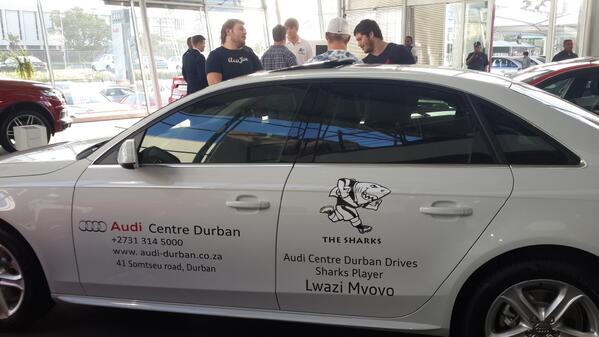 Tweet