Courtesy of Steve Haag (and used with permission), we've got a lovely pic of most of the new guys coming in for Currie Cup this year.
From left to right in the image below, we have:
Christiaan de Bruin – a 22-year-old lock forward who moved to Durban from Pretoria at the start of the year. De Bruin attended Waterkloog in Pretoria and represented the Bulls at u19 and u21 level before joining College Rovers ahead of this year's Community Cup.
Michael Claassens – the 32-year-old Bok scrumhalf, who joins the Sharks from Toulon, shouldn't really need much of an introduction!
Joe Pietersen – mercurial Pietersen, 31 years-young, was born in Vryheid, but made his name in the colours of Western Province and the Stormers. He most recently played for the Cheetahs after a stint in France and is comfortable at both flyhalf and fullback.
Philip van der Walt – another former Cheetah, the 25-year-old back rower originally hails from the Eastern Cape, where he attended Adelaide Gimnasium. He joins the Sharks from Biarritz in France.
Wade Elliott – the 23-year-old loose forward is a born and bred Natalian, hailing from Port Shepstone and attending Glenwood High School. He's come up through the club ranks and has also played Varsity Cup rugby for NMMU.
Juan Schoeman – this 23-year-old former Affie is a specialist loosehead who has played for the Blue Bulls at age-group, Vodacom Cup and Currie Cup level. Schoeman represented the Junior Boks in 2011 and is the elder brother of another Bulls junior prop, Pierre.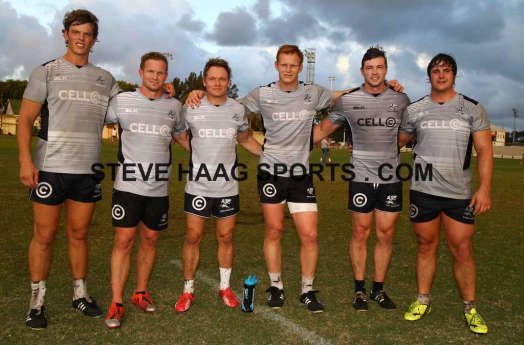 Tweet