The Sharks have spent the last week away from the hustle and bustle of Durban, enjoying a week on the South Coast at a training camp aimed at fine-tuning their game ahead of the Currie Cup, as well as building team spirit.
By all accounts, the week seems to have been a big success; apart from training sessions (and a couple of decent evening excursions) the team has also hosted training clinics for local kids, taking the opportunity to pass on their skills in the hope that maybe one day, another Sharks legend in the vein of Marcell Coetzee might emerge from the southern reaches of the province.
There's a great team picture, taken at the end of the camp, featuring most of the squad in their mud-caked glory, that's been widely shared on social media. I'm not sure who took it (I think it might be physio Dean Macquet) but since it's out there already, I'll share it here without too much concern over copyright. I just love hos happy and relaxed everyone looks in this picture – let's hope this vibe continues throughout the campaign.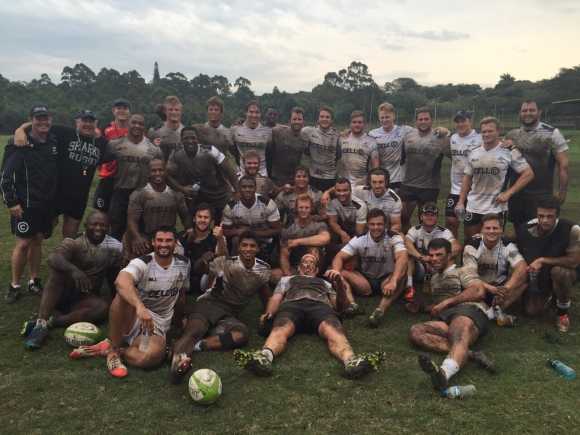 Tweet