There is no doubt that Richie McCaw is one of the best, but is he truly the greatest player of all time? He left behind a legacy that describes him as one of the biggest sportsmen and leaders and makes him a true icon.
After he retired from rugby on 19 November 2015, his All Blacks teammates as well as rivals described him the best ever rugby player to have played with or against. Jean de Villiers, said that his achievements on and off the field are unbelievable, and that he will probably go down as the finest ever player that rugby fans have seen. He is so great that Microgaming's popular Rugby Star slot found at some of the best online casinos in South Africa should have been themed around Richie and called the Richie McCaw Rugby Star slot.
Phil Waugh, the former Australia flanker, admires all of Richie's bruises and scars, which stand as a proof of his greatness and all of the trophies and medals that Richie won, more than any other player. Ronan O'Gara hailed him as the best there'll ever be, and that no player has ever beaten the Springboks as Richie has. There are many more statements by former and current players that praise Richie, more than we are able to put in this article, so let's just go into the numbers.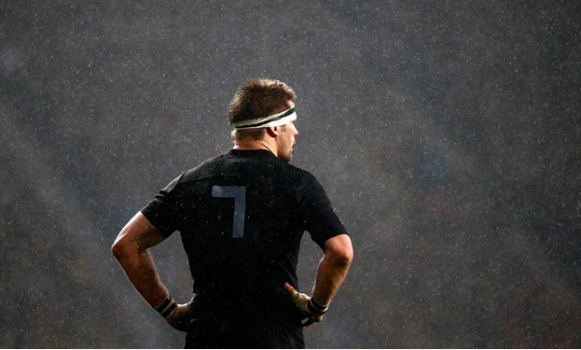 The All Blacks have made 413 victories ever since the team began officially competing in 1903, and McCaw has been part of 131 wins, or 31.7% to be exact. Not only that his 131 wins are a record in rugby, he also holds the record for the most number of tests as well, 148. He played 110 of those as a captain and lost only 2 of the 61 tests he played on home soil for New Zealand.
He missed only 37 tests since he debuted in 2001 and has played 37 tests against Australia, which is a record for one player to play against an opposition. He lost only 6 of those tests. Since his first-ever test, 132 players have also debuted for the All Blacks. He played tests against 18 different nation on 39 different grounds and traveled to South Africa 12 times to play a test match.
He is the third most forward all-time tries scorer with 27 tries scored, and he has lifted the Bledisloe Cup 10 times as an All Blacks captain. Furthermore, he won 2 World Cups, 3 Rugby Championships, and 4 Tri Nations titles. He was awarded the World Rugby Player of the Year award 3 times.
When McCaw was absent from All Blacks' tests, their winning percentage was 68. The All Blocks have lost 15 times with McCaw in the team, but only 3 of them were losses by double figures. In his 148 tests, McCaw has been replaced only 30 times, with 9 being in his last four years. Only 7 times he came off the bench. Finally, only 4 nations defeated the All Blacks with McCaw playing: Australia, South Africa, England and France. Numbers that only a legend can achieve!
Tweet