We may know him as a take-no-prisoners loose forward with silky skills and a surprising turn of pace, but along with many others in the Sharks rugby squad, Tera Mtembu is also a fine cricketer. So good was he at the 11-man game, in fact, that rugby only narrowly won the race to secure his professional services after school. All-rounder Mtembu will bat at number 4 and captain the Sharks cricket team as they take on the Dolphins at Kingsmead in this evening's Holywood Bets Showdown at the Coast festival cricket match.
Two newcomers will open the batting for the Sharks; Garth April and Rhyno Smith both have the build of classic batsmen and one thing you can say for sure is that any running between the wickets is likely to be done at blistering pace. Jean Deysel, the veteran, will provide stability at 3, with Paul Jorddan, Cobus Reinach and Kyle Cooper all looking to add runs a little lower down the order.
I'm not sure whether the Dolphins batsmen would ever have faced a 1.98m and 130kg+ fast bowler, but with Giant Mtayanda spearheading the attack, along with another huge man in centre Andre Esterhuizen, there should be no shortage of fireworks. S'bura Sithole will presumably also bowl a few overs, while Stefan Ungerer is the man entrusted with the gloves this evening.
Best of luck, Sharks! Let's see how this one turns out.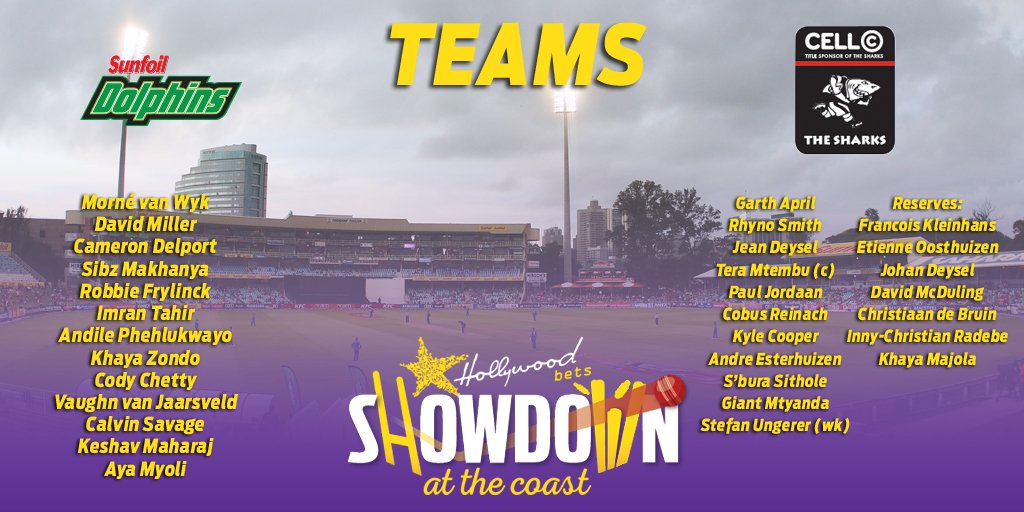 Tweet