Things are getting pretty desperate around here, so let's talk about a subject we haven't covered yet. Pets! Yes, that's right…. we're going to discuss our pets here on this rugby site, because that's what the off season does to us!
So, as I mentioned earlier in the week, I'm the proud owner of my daughter's new Cavachon puppy Chester. I say I own him, because I do all the work, even though he's hers. I'm sure those of you with kids know how this works. He's a very cute little thing all the same, though, even if the house training thing is proving difficult.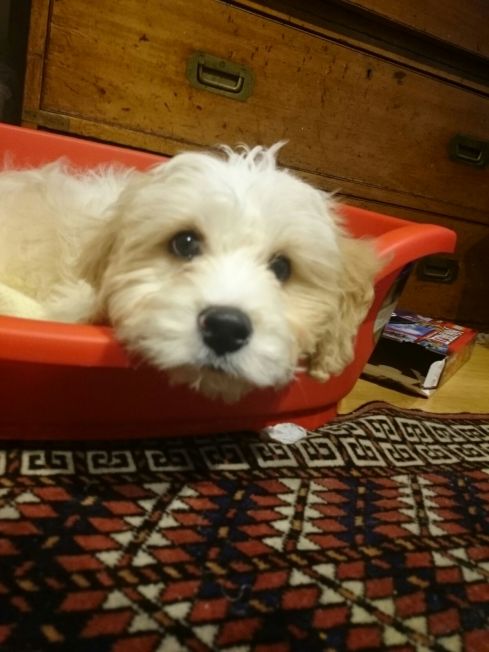 We also have two cats (neither of whom is in love with the dog just yet). Simon is big, black and white (good man) and unashamedly devoted to my wife, to the extent that he won't even speak to me. Little Juno is a tortoiseshell and far more timid, although strangely enough, she seems slightly more intrigued by the new family member than her older brother is. We also have a hamster…. we got that as a way to avoid getting a dog. Ja well….
So tell me? Anyone have any pets? It might help us while away a few hours while we wait for rugby season…
Tweet